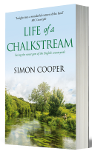 "Insight into a wonderful corner of the land."


Countryfile
My book Life of a Chalkstream is now out in paperback.
Available in bookshops, Amazon and Kindle. To order a signed copy click
here.




The Mill
Heathman Street
Nether Wallop
STOCKBRIDGE
Hampshire SO20 8EW
T: 01264 781988
F: 01264 782590
info@fishingbreaks.co.uk
www.fishingbreaks.co.uk

Grayling Fishing
Fishing Breaks offers a selection of grayling fly fishing in Berkshire and Hampshire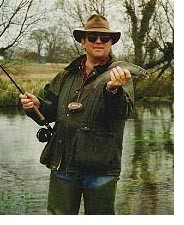 As the trout season draws to a close the completely wild grayling come into their own and autumn days on the river can be very special indeed.
For decades grayling were considered something of a pest and river keepers were instructed to remove them. However, we happily live in more enlightened times where the grayling is rightly regarded as the fourth game fish, for many an equal to the salmon, trout and sea trout.
Despite the winter rains the chalkstreams will generally run clear, perfect for sight fishing with Red Tags, the Grayling Witch, Shrimp patterns and Killer Bugs for the "lady of the river".
Our grayling beats open from October to mid-March.
Our Rivers
| | |
| --- | --- |
| | Sight fishing in gin-clear water across all four beats |
| | |
| | Just downstream of Frank Sawyer's home and final resting place |
| | |
| | Plenty of variety with twists, turns and deep pools |
| | |
| | Limestone river grayling fishing |
| | |
| | This northerly chalkstream might one day produce a UK record grayling |
| | |
| | One of the best grayling chalkstreams you will find |
| | |
| | All wading grayling beat |
| | |
For further details, please complete our enquiry form or e-mail info@fishingbreaks.co.uk