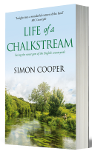 "Insight into a wonderful corner of the land."


Countryfile
My book Life of a Chalkstream is now out in paperback.
Available in bookshops, Amazon and Kindle. To order a signed copy click
here.
NEW FOR 2017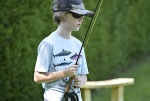 RIVER CAMP
Three days on the river
for 11-16 year olds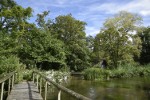 Qing Ya Xi
Take
a look
at our lovely new beat on the River Itchen.

2017 Season Tickets
The 4x4, All Wading 4x4 and The Wild Bunch.
Details
just released.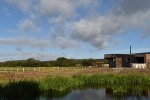 Read all about it
All that is new for the season ahead.
Read it here.

The Mill
Heathman Street
Nether Wallop
STOCKBRIDGE
Hampshire SO20 8EW
T: 01264 781988
F: 01264 782590
info@fishingbreaks.co.uk
www.fishingbreaks.co.uk

Chalk stream Fishing
River Meon
The Meon, is the most easterly of the Hampshire chalk streams, rising at East Meon and reaching the sea in the Solent 15 miles to the south.
In many respects it is a smaller version of the Itchen, just as clear but perhaps a little faster flowing. It is very varied river, which reflects the patchwork nature of the farmland. Within a typical half mile section there will be gravel shallows, deep pools, open meadows and woodland.
The lower sections used to be famed for sea trout; less so today but they regularly run to Wickham Mill and above. The prime trout fishing is from Wickham to Meonstoke, with a highly distinctive and abundant wild fish population.

EXTON MANOR FARM - RIVER MEON



The River Meon is one of the most untouched of all the southern chalkstreams, weaving its way through the lovely Meon valley. Exton Manor Farm is very much a family affair having been fished by three generations, with great grandson Sam Martin now the custodian and river keeper.

This is an all wild trout, all catch and release beat that rewards delicate presentation and careful fly selection. It is best fished with speculative casting in the riffles alongside the weed beds or waiting for a fish to peck the surface. Dry fly accounts for 95% of the fish caught or risen.


Wading is essential, but hip/thigh waders are sufficient.

NEW FOR 2017 Beat now available for two Rods on week days.
No. RODS
1-2


No Dogs




12m

1.6m

0.2m

"Wild trout, wild foliage, tricky casting all added to the satisfaction. " "Had a great day on the Meon - very pretty water. " "I had a lovely time on the Meon - five small browns up to a pound. "
| | |
| --- | --- |
| April 3-June 15 | £95 per Rod |
| June 16-September 30 | £75 per Rod |
For further details, please complete our enquiry form or e-mail info@fishingbreaks.co.uk