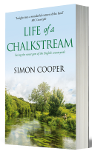 "Insight into a wonderful corner of the land."


Countryfile
My book Life of a Chalkstream is now out in paperback.
Available in bookshops, Amazon and Kindle. To order a signed copy click
here.
NEW FOR 2017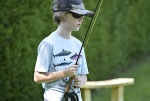 RIVER CAMP
Three days on the river
for 11-16 year olds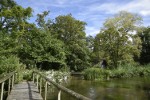 Qing Ya Xi
Take
a look
at our lovely new beat on the River Itchen.

2017 Season Tickets
The 4x4, All Wading 4x4 and The Wild Bunch.
Details
just released.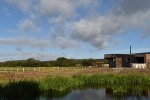 Read all about it
All that is new for the season ahead.
Read it here.

The Mill
Heathman Street
Nether Wallop
STOCKBRIDGE
Hampshire SO20 8EW
T: 01264 781988
F: 01264 782590
info@fishingbreaks.co.uk
www.fishingbreaks.co.uk

Our ratings
Difficulty
This is based on bank terrain, bank vegetation and the percentage of wild fish. At one end of the scale EASY beats will have open banks for casting and plenty of stocked fish. At the other end of the scale EXPERT will have restrictive bank vegetation and spooky, wild fish.
| | |
| --- | --- |
| | Easy |
| | Moderate |
| | Difficult |
| | Expert |
Tranquility
This is based on the level of intrusion that may be caused by road, train, aircraft or footpaths. One Fish SOME INTRUSION, will have regular intrusion from road or footpaths. Three Fish TOTAL BLISS will be tranquil as you can get in southern England.
| | |
| --- | --- |
| | Some intrusion |
| | Rural setting |
| | Total bliss |
Wading
| | |
| --- | --- |
| | This indicates that you will need to wade whilst fishing. For all other beats, wading is not permitted. |
Fishing cabins
5 star: Lodges with electricity, kitchen, tea, coffee, cutlery, crockery, glassware, WC, BBQ, dining and seating area.
4 star: Cabins with similar facilities to 5 star but less luxurious and usually no electricity. WC is sometimes chemical.
3 star: Basic huts with some amenities.
1 star: Rain shelters with no amenities whatsoever.
Dogs
Where dogs are allowed it is assumed they will be kept under close control at all times. No dogs means none at all, including in the back of cars etc.
All these ratings come with a slight health warning – they are based on my personal judgment and experience that is gleaned from my observations, guiding experiences and extensive feedback from our clients. However, they are only intended as a rough guide, so if you are in any doubt or want more information do email me simon@fishingbreaks.co.uk.