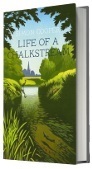 "A splendid book."
Country Life


100% 5 star reviews on Amazon
My debut book
Life of a Chalkstream was published in May and is already a best seller. To order a signed copy with a personal note in time for Christmas click here.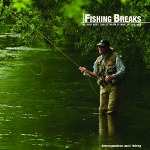 Click
here
to browse brochure
The Mill
Heathman Street
Nether Wallop
STOCKBRIDGE
Hampshire SO20 8EW
T: 01264 781988
F: 01264 782590
info@fishingbreaks.co.uk
www.fishingbreaks.co.uk

RIVERS & STILLWATERS

denotes stillwaters.

denotes rivers.

denotes sea.


denotes self-catering beside river.

Fishing Breaks Ltd, The Mill, Heathman Street, Nether Wallop
Stockbridge, Hampshire SO20 8EW
Tel: 01264 781988. Fax: 01264 782590. E-mail: info@fishingbreaks.co.uk